私たちはAlipay Internationalのサービスプロバイダーであり、

日本の関連パートナーを探しています。
ホテル、旅行のピックアップ、小売、ケータリングのすべての部門は歓迎されます...そして個人の参加も
みんな協力して巨額の収入を得ることができます!!
中国国慶節

2019

・アリペイ、
日本での取引件数が世界一に
アント フィナンシャル サービスグループが運営する世界最大のモバイル決済およびライフスタイルプラットフォームであるアリペイ(Alipay)は、中国での大型連休である国慶節期間中(10月1〜7日)における中国人観光客(香港、澳門、台湾を除く)のアリペイ消費統計データを発表しました。グローバルにおけるアリペイの事業拡大が加速していることを背景に、昨年の同時期と比較すると、アリペイアプリを通じた海外取引は増加し続けています。今年の国慶節連休のハイライトは次のとおりです。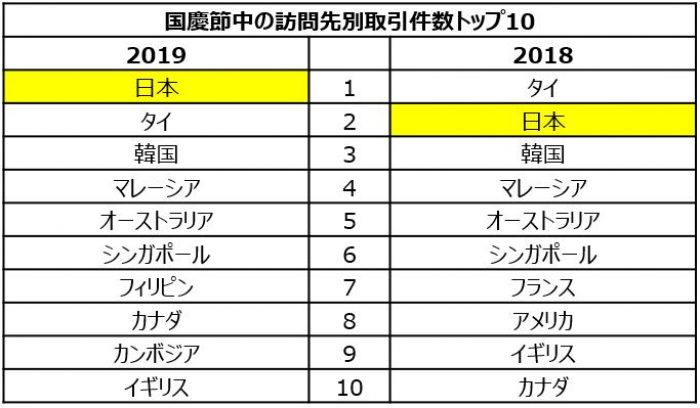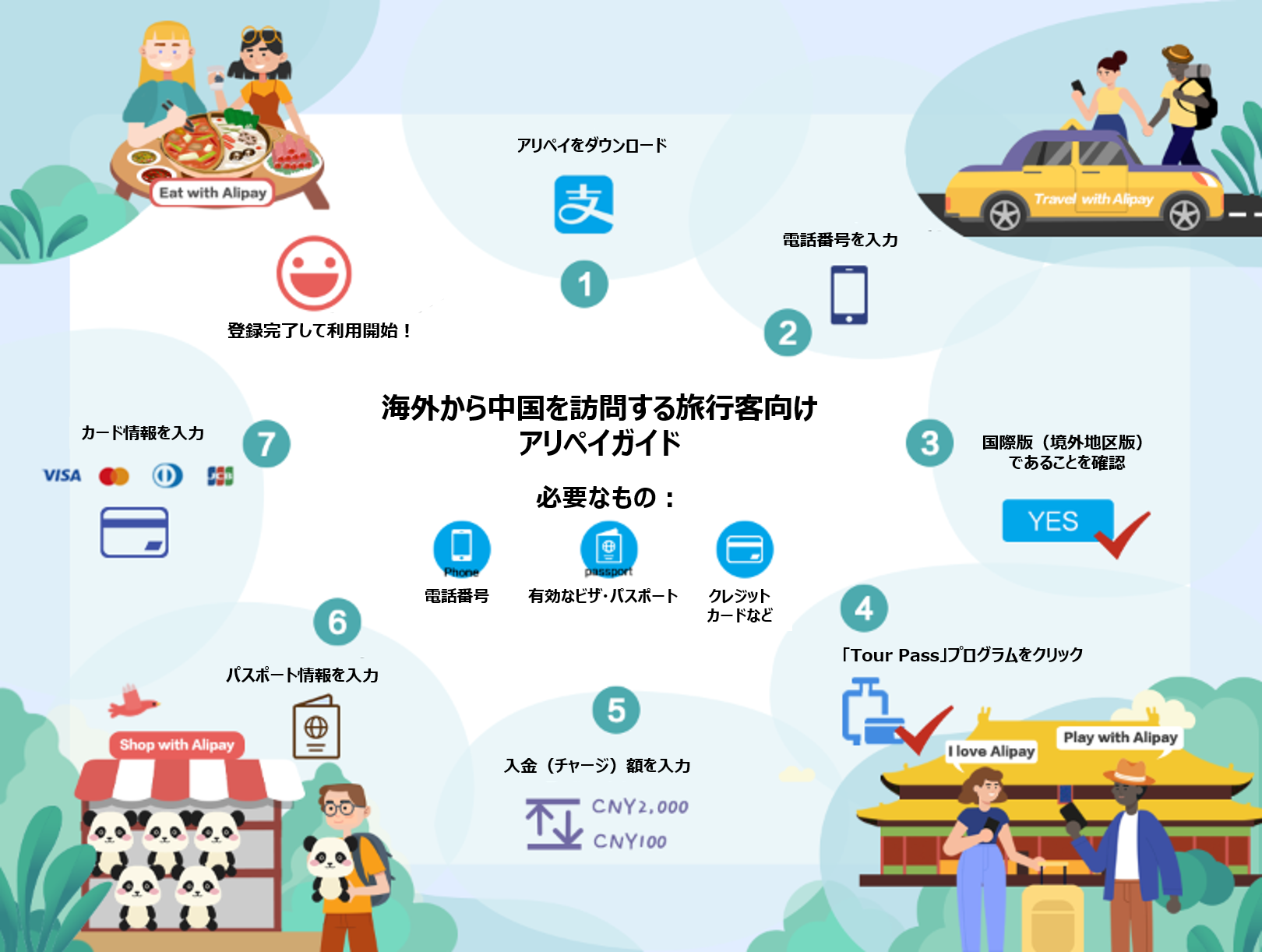 日本における取引件数は前年同期比124%増、海外旅行先別の取引件数ランキングで初めて世界1位に。グローバル平均の取引件数増加率の10%を大幅に超えました。
アリババグループの旅行プラットフォーム、フリギー(Fliggy)のデータによると、日本は中国人観光客に最も人気な海外旅行先であることがわかりました。日本を訪問した旅客は、上海、北京、浙江省からが最多となりました。
アリペイがもっとも使われた場所:3大コンビニエンスストアチェーン、マツモトキヨシ、関西国際空港
We are a service provider of Alipay International and

we hope to seek Japanese related partners
All sectors of hotels, travel pick-ups, retail and catering are welcome ... as well as personal participation
You all can
make huge income through cooperation !!
China National Day 2019, Alipay,
the number of transactions in Japan is the best in the world
Alipay, the world's largest mobile payment and lifestyle platform operated by Ant Financial Services Group, is a Chinese tourist (during October 1-7), a large holiday in China (October 1-7) Alipay consumption statistics data for Hong Kong, Xiamen, and Taiwan) were released. Compared to the same period last year, overseas transactions through the Alipay app continue to increase against the backdrop of the rapid expansion of Alipay business globally.
Highlights of this year's national holiday festival are as follows:
The number of transactions in Japan increased 124% year-on-year, ranking first in the world for the first time in the number of transactions by overseas travel destination. This significantly exceeded the global average transaction rate increase of 10%.
According to data from Alibaba Group's travel platform, Fliggy, Japan is the most popular overseas destination for Chinese tourists. The largest number of passengers visiting Japan came from Shanghai, Beijing and Zhejiang.
Where Alipay was most used: 3 major convenience store chains, Matsumoto Kiyoshi, Kansai International Airport
Per capita consumption increased 15% year-on-year